We specialise in creating stimulating, expressive workshops using simple drama techniques, recorded music, theatre props and intelligent materials to help encourage learning through play.
Each workshop facilitates your children's learning in the following areas:

working together as part of a team

physical development

imaginative play & the expressive arts

language & literacy

and having fun!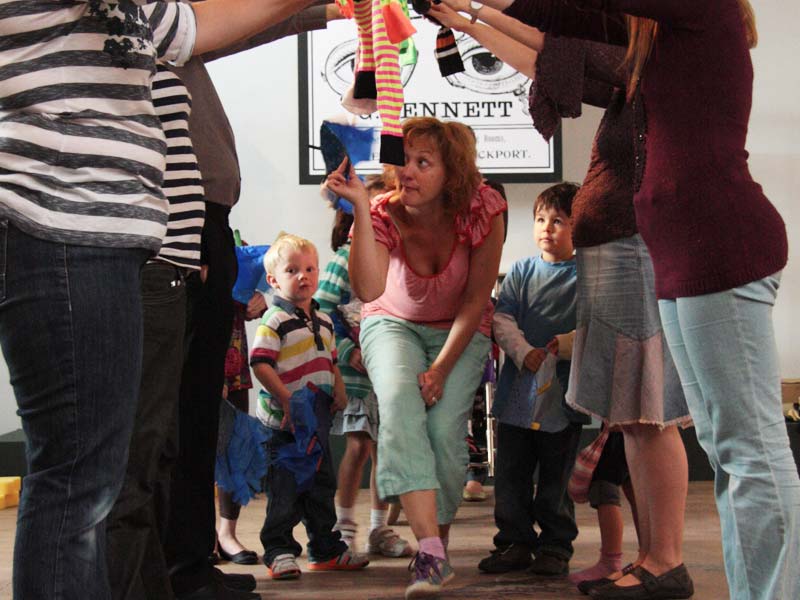 It was refreshing & stimulating to see the possibilities for drama/story telling with Foundation Stage. I feel that my creativity has been re-invigorated.
Foundation Stage Teacher, Lindley Infants
To provide a structure and framework for the activities to take place we have developed workshops that link in to the following texts and topic areas:
Photography by Jackie Mellor & Ammie Flexen
To find out more about our educational work please click on one of the links below.